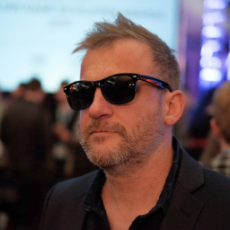 Jamie Telford
Senior Consultant - Visualisation / Technical Artist / VR Researcher
Lives in Auckland, New Zealand

Resume - 2021

Jamie is currently involved in and has accumulated over 3 years of experience working as a Lead Consultant in Real-time visualisation in the Architecture, Engineering & Construction industry. Currently leading a team to build cutting edge interactive solutions in Epic's Unreal Engine for the visualisation of large infrastructure projects.
Previous to this Jamie has worked in the Games Industry and has a substantial wealth of knowledge and expertise in art creation, software engineering, production pipelines and production management within the focus of lean and agile methodologies. Currently Jamie lectures in Technical Art, Animation, AR/AR, and Game/Art Production at Animation College and Ames Institute, Auckland, New Zealand.
Additionally Jamie has many years'team experience working as an electronics engineer and holds a keen interest in science and technology. He actively researches and consults on future trends of technology and its impact on society, including the implications of moving towards the technological  singularity.